I. Introduction
LED lighting products have become increasingly popular due to their superior performance, energy efficiency, and wide range of options. China is a global leader in LED lighting manufacturing and offers an impressive variety of LED lighting solutions, including indoor and outdoor lights, as well as custom lighting designs. As a lighting contractor, brand distributor, or wholesaler, it is important to explore the best deals offered by the top LED lighting suppliers in China. In this guide, we will provide you with a step-by-step guide on how to import LED lighting fixtures from China.
II. Source LED Lights Fixtures Suppliers
If you want to buy LED lights for businesses or projects, it's important to find trustworthy lighting suppliers in China. Here are some of the best places to look for LED lights and manufacturers.
1) Search Engine Results
To quickly and easily find the best LED lighting suppliers, use a popular search engine like Google. It can determine which sites are good and which ones are not, allowing you to locate the lighting suppliers that are right for you.
Simple Tips for Finding LED Lights Products Online:
Using Specific Keywords: To find the right LED lighting products, such as LED strip lights, LED panel light, or architectural floodlight, use specific keywords to get the most accurate search results. You can add words like "indoor lighting", "outdoor lighting", or other relevant terms to further narrow down your search.
Avoid Poor Suppliers: When searching for LED light products, be careful of suppliers with poor quality items. To find reliable companies, look for well-organized pages, clear descriptions, and detailed photos that explain LED light characteristics. Conducting a thorough search using a reliable search engine can help you find reputable Chinese lighting manufacturers for your LED lighting needs.
2) B2B Platforms
If you're looking for affordable LED lighs fixtures, you can check out B2B platforms like Alibaba, made-in-china, and globalsources from China. These platforms can help you search for thousands of LED lights by entering specific keywords. You can find many lighting manufacturers through the search results they provide.
Keep in mind that Alibaba might not be your best option for importing LED lights because of some potential issues. One possible problem is receiving poor-quality lights, especially from companies that pay for top positions in the ranking system. This can mess up the search results and make it harder to find what you need.
When you look for LED lights on Alibaba, you might see bad quality pictures of the products that can make you think twice about buying them. Also, if you give your email address, LED lighting fixture suppliers will send you a lot of spam emails trying to get you to buy from them.
If you want to buy LED lights from a Chinese website, you also could try Made in China (MIC) instead of Alibaba. MIC is similar to Alibaba but has better quality products and less aggressive advertising. There may be fewer LED lighting suppliers on MIC, but it's still a good platform for buying products from other countries.
To sum up, Alibaba has many LED lights at low prices, but you should be careful to choose good lighting suppliers and think about using other options like Made in China or globalsources for a smoother buying experience.
3) Attending Lighting Fair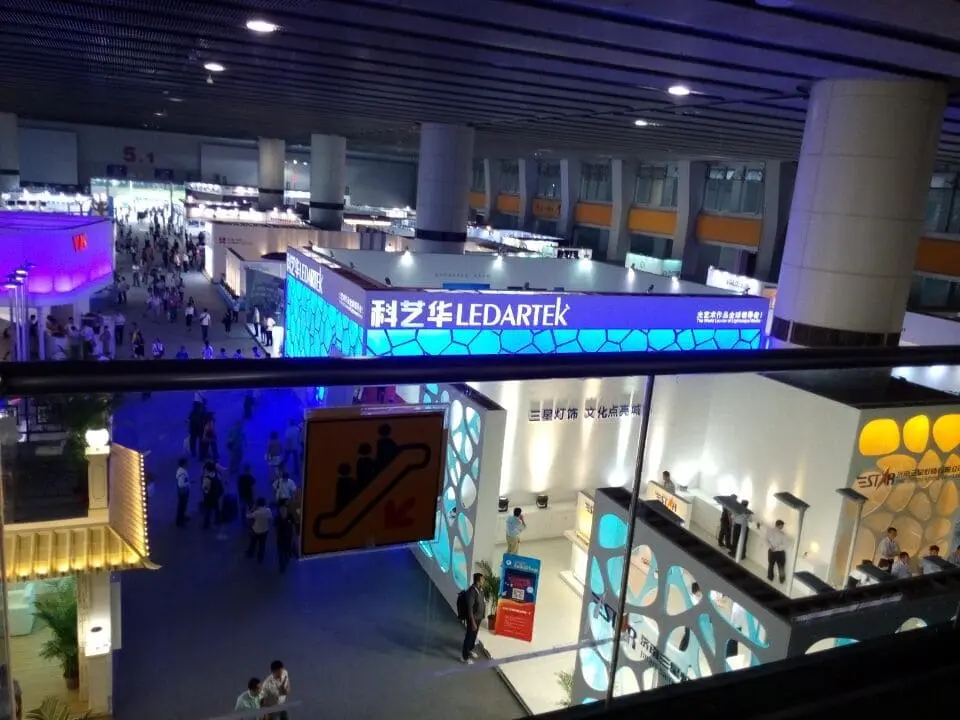 Going to lighting fair and exhibitions is a good way to connect with Chinese LED lighting manufacturers. These events let you interact with many lighting suppliers and see a variety of LED lights products in person. By looking at the actual lights on display, you can make informed decisions instead of just relying on pictures. Talking to sales reps at these events lets importers have useful discussions, try out the lights, and build good business relationships. It also helps to collect catalogs and contact information so you can network with different lighting sellers and create a strong network for importing LED lights from Chinese suppliers.
If you don't have time to travel to China for lighting trade shows, as many Chinese companies also rent booths at international light shows in different countries. It's also a good idea to check out local lighting exhibitions in your area, as they may have booths from Chinese lighting companies. The below are popular light exhibitions in different countries.
Canton Fair – China Import & Export Fair
The China Import and Export Fair is a big event where you can find lots of different things to buy, like electronics, led lightings, machines, chemicals, and building materials. They also have a special section for things from other countries.
Entry Fees: Paid Ticket
Locations: Guangzhou, China
Guangzhou International Lighting Exhibition
Guangzhou International Lighting Exhibition is the most highly regarded platform for the LED and lighting industry, providing a platform for the industry to communicate, cooperate and create valuable business opportunities.
Entry Fees: Free Ticket
Locations: Guangzhou, China
China (Guzhen) International Lighting Fair
China (Guzhen) International Lighting Fair locates in the lighting capital of China- Guzhen Town, which is the center of the largest lighting industry cluster in China. The fair will showcase products such as decorative lighting, smart home lighting, residential lighting, commercial lighting, special lamps, LED lighting technology, LED displays, outdoor lighting, smart lamp poles, germicidal lamps, educational lighting, health lighting, electrical and electronic products, machinery, etc.
Entry Fees: Free Ticket
Locations: zhongshan, China
Hong Kong International Lighting Fair
The HKTDC Hong Kong International Lighting Fair and the HKTDC Hong Kong International Outdoor and Tech Light Expo together form a world-renowned lighting marketplace that presents an extensive array of innovative and state-of-the-art lighting products and solutions, creating dazzling business opportunities for buyers to explore.
Entry Fees: Free Ticket
Locations: Hongkong, China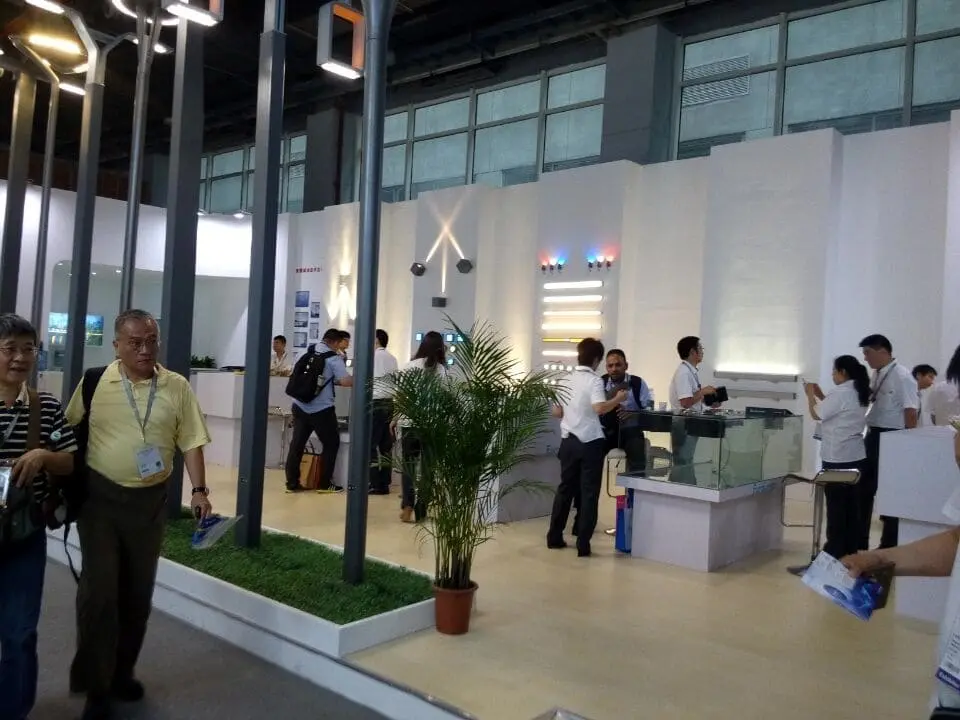 Light + Building Frankfurt Fair
The Light + Building focused on intelligent and connected solutions, forward-looking technologies, and current design trends. It is the world's leading trade fair for lighting and building services technology has proven its relevance as an international meeting place for the sector.
Entry Fees: Paid Ticket
Locations: Frankfurt, Germany
LED Expo is the only show in India that covers the entire value chain of the LED industry. It recognizes the potential of the industry and identifies it as a futuristic technology that will take the lighting industry by storm. It creates a platform for exhibitors and visitors to source and explore the latest trending products and technologies from around the globe.
Entry Fees: Paid Ticket
Locations: Greater Noida, India
Besides the lighting exhibitions mentioned above, there are other ways to learn about LED light exhibitions. You can search online for websites that list upcoming events in your area. You can also contact lighting organizations or groups to find out about any exhibitions they may be hosting. Another option is to check with your local museums or galleries to see if they have any exhibition plans that involve LED lighting. By exploring these different avenues, you can gain more knowledge and understanding about LED light exhibitions beyond what has been mentioned above.
4) Social Media Network
If you are looking for reputable LED lighting manufacturers, social media platforms like LinkedIn, Facebook, and Pinterest are also a great place to start. These platforms offer a wide range of options to choose from, whether you need small lamps for sample orders or detailed LED lighting specifications for your business. With the comprehensive solutions provided by these sites, it's easy to find LED lighting products that meet your specific requirements. So, whether you're a lighting contractor, brand distributor, or wholesaler, social media platforms can help you find the best deals from top LED lighting suppliers.
III. Evaluate the Qualified Lighting Suppliers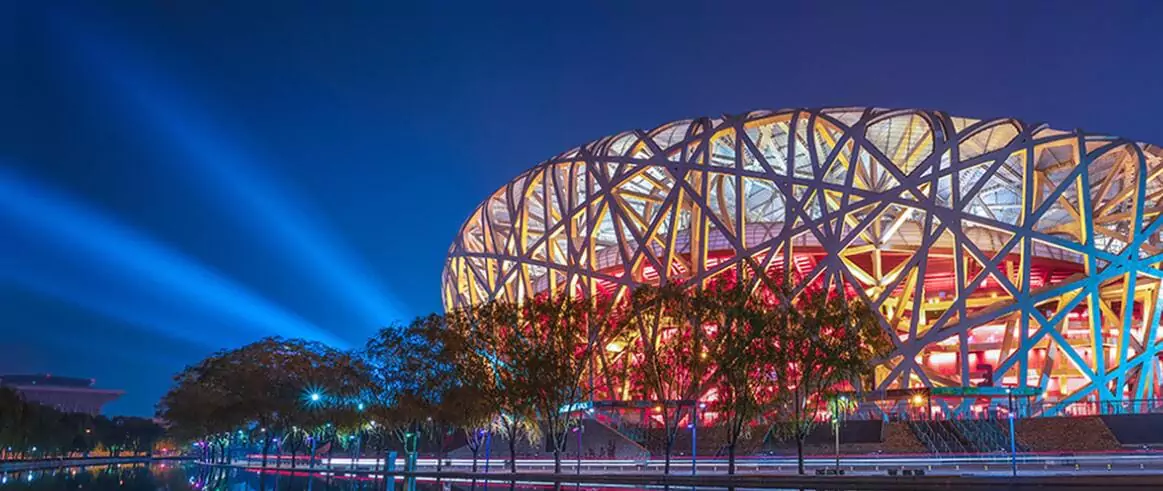 Certifications and licenses are important for showing that a supplier is reliable and credible. To make sure a lighting supplier meets the necessary qualifications, it's important to look at the following criteria:
1) Company License
When importing LED lighting fixtures from China, it is important to find trustworthy suppliers. One way to ensure a supplier's reliability is to check their company license. Here are some reasons why it is important to check a company's license before doing business with them:
Avoid potential problems
Ensure business scope is consistent
Prove industry experience
Assess how well products will sell in the market
By keeping these factors in mind and verifying a supplier's license, you can ensure a smoother and more successful business transaction. If a lighting brand in China satisfies these requirements for their lighting business, it is recommended to proceed with placing an order.
2) Certification for Quality Management System
The certification for quality management system shows that the company is committed to keeping high standards for the lights it produces. These certifications evaluate the overall performance of a LED lighting company in terms of quality, rather than just one product.
3) Product Certifications
An additional aspect to assess a company's reliability lies in its product certifications. Various product certificates should be verified for compliance. It is important to note that these certificates may differ based on regional specifications.
IV. Request for Quotations (RFQs)
To get accurate pricing information and see if suppliers will meet your needs, send a Request for Quotation (RFQ) to the suppliers you're interested in. The RFQ should include all the details of what you need. Before sending the RFQ, there are many things to think about. This guide will explain each one step by step.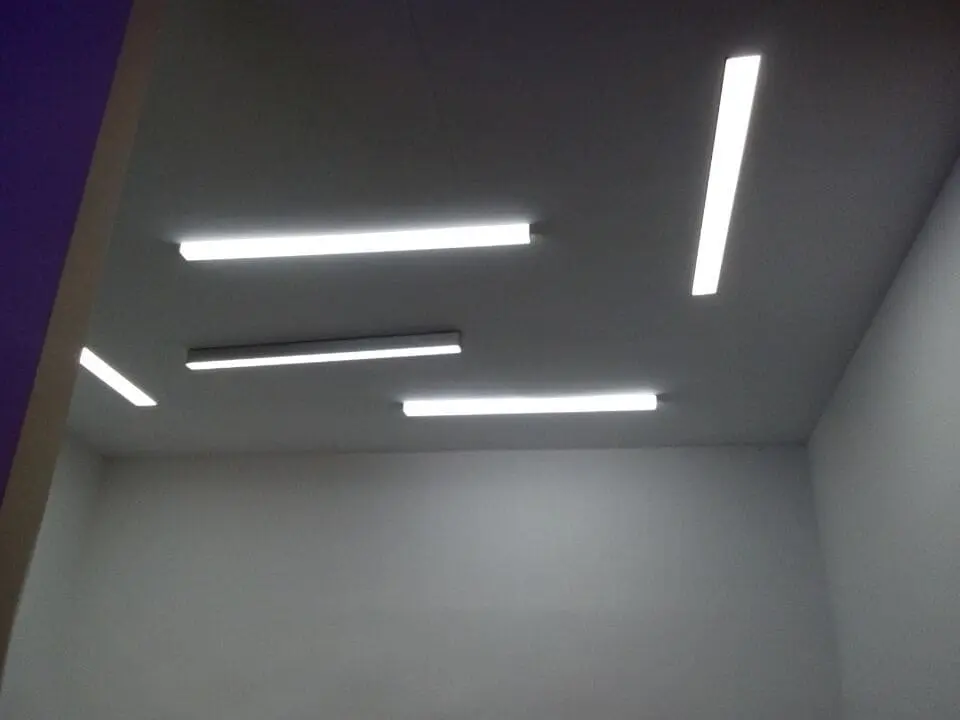 Product Specifications: Take into account various product parameters, such as size, brightness, durability, energy efficiency, color temperature, and other relevant factors to make an informed decision.
Trade Terms: It's important to know the trade terms so you can figure out how much your imported products will cost and how they compare to similar products.
Warranty Policy: Carefully evaluate the warranty policies offered by potential suppliers. Having a clear understanding of their terms will protect you in case of receiving defective or inadequate products.
Payment Terms: Familiarize yourself with the payment methods and other essential aspects of the payment terms for LED lighting fixture orders. This knowledge will play a significant role when finalizing the transaction and receiving the products from China.
Shipping Methods: Prioritize discussing the shipping methods with suppliers to ensure a smooth and timely delivery process. Depending on the urgency of your order, you can choose between air freight, sea freight, or alternative options available in China. It's crucial to note that the chosen shipping method will impact both the delivery time and cost.
V. Compare and Evaluate Quotations
When you receive price quotes from various lighting suppliers, it's important to compare and evaluate them carefully. This step is crucial as it can greatly affect the success of your lighting business. Although price is a significant factor, it's not the only one to consider. To make an informed decision, follow these steps to thoroughly assess quotes from different suppliers:
1. Price: To get started, look at the prices you got from each lighting supplier. Remember, the cheapest price doesn't always mean the best deal. You need to find a good balance between cost and value.
2. Product Quality: Don't just look at the price, but also pay attention to the quality of the LED lights. Think about things like how long they will last, how well they work, and whether they meet the standards of the led lighting industry. Sometimes, it's better to spend a little more money on a higher-quality product because it will last longer and be more dependable.
3. Warranty Terms: Consider the warranty offered by each lighting supplier. A strong warranty shows the supplier believes in their products. A supplier with a longer warranty might be a better choice, as it provides extra protection against possible defects.
4. Shipping Costs: Always consider shipping costs when making a lighting purchase. Compare the shipping expenses quoted by different suppliers carefully. Sometimes, a shipping cost that appears cheap might actually be expensive when you add the cost of shipping.
5. Lead Times: When choosing a supplier, think about how long it will take for them to deliver the goods. If you need the items quickly, make sure you pick a supplier with a short lead time. But remember, don't sacrifice quality for speed.
6. Customer Support: Evaluate the quality of customer support provided by each supplier. Good communication, timely responses to inquiries, and a willingness to address concerns are crucial for a smooth import process.
7. Customization Options: If you need products customized to your specific requirements or branding, ask the suppliers if they can accommodate these needs. A supplier that can tailor their products to your needs can add value to your led lighting business.
8. Supplier Research: Check the suppliers' reputations in the market by looking at customer reviews and testimonials. These can give you an idea of what it's like to work with them.

When choosing LED lighting fixtures, it's important to not only consider the cost, but also make sure they meet your quality standards, business needs, and project timelines. Sometimes, it's worth paying more upfront for better quality and reliable support, which can save you money in the long run. By carefully comparing all aspects of the quotes, you'll be able to make a wise decision that sets you up for success when importing.
VI. Sample Testing
Before placing large orders, it's important to test product samples to make sure they meet required standards and specifications.
1) Ensuring Quality
Quality is extremely important when it comes to LED lamps. To make sure that the first batch of imported lamps meets the specified standards, it is necessary to take samples and conduct thorough testing. Through sample inspections, quality issues can be identified and addressed before the bulk order arrives. This minimizes financial losses that may result from receiving substandard LED lamps.
2) Meeting Quality Standards
Sample testing helps make sure that LED lamps meet all the required standards. These include environmental requirements and energy-saving standards. By testing each lamp variant, we can determine if they meet all the criteria. This helps us correct any errors before the lamps are shipped.
3) Detecting Defects
When conducting sample testing, it is possible to uncover any defects that may have occurred during the packaging and shipping process. Defects may commonly take the form of broken lamps or faults in the circuit. By identifying such defects, the risk of sending out low-quality LED lamps is minimized. This, in turn, helps to prevent refunds and lost customers.
4) Meeting Customer Expectations
Keeping your customers satisfied is essential to maintaining your business as a top brand. By evaluating a sample of imported LED lamps, you can approve the quality that meets your customers' needs. This helps reduce the chances that customers will demand refunds for poor products, which could harm your reputation.
5) Cost Savings
Testing samples can help prevent financial losses resulting from a faulty product, such as a recall or refusal to ship. Sample testing lets you identify defects and potential quality issues without paying more for testing after shipment of a large bulk order.
VII. Regulatory Compliance and Certifications
Regulatory compliance and certifications are crucial factors to consider when purchasing LED lighting fixtures. It is important to ensure that the products you are buying conform to the regulations and standards of your country to avoid any legal or safety issues during customs clearance and usage. By working with an approved and reputable manufacturer, you can guarantee that the LED lighting fixtures you purchase are safe and reliable.
To ensure safe operations, it is essential to verify that LED lighting fixtures have relevant certifications such as CE, RoHS, UL, or localized certificates, depending on your region. These certifications attest to the quality and safety of the products and show that they have undergone rigorous testing and evaluation.
Therefore, it is highly recommended that you prioritize regulatory compliance and certifications when buying LED lighting fixtures to ensure that you are getting high-quality and safe products that meet the required standards.
VIII. Customs and Import Regulations
When it comes to importing LED lighting fixtures, it is important to consider the regulations and requirements set by your country. These regulations are designed to protect the country's economy, security, and public health, among other things. As an importer, understanding and complying with these regulations can save you from unnecessary delays and costs.

1) Import duties, taxes, and tariffs
When importing LED lighting fixtures from another country, you must pay import duties, taxes, and tariffs. The amount you must pay is determined by customs authorities based on the type of item, its origin, and its value. The fees can range from 0% to 20% for import duties and 5% to 30% for taxes, depending on the country. In some cases, you may also be required to pay anti-dumping duties, which prevent foreign goods from being sold at lower prices than they should be.
Below are some useful links for different countries import duties calculation for reference:
EU Country:
https://taxation-customs.ec.europa.eu/customs-4/calculation-customs-duties_en
Mexico:
http://www.siicex-caaarem.org.mx/
Australia:
https://ftaportal.dfat.gov.au/
US:
https://hts.usitc.gov/
Japan:
https://www.customs.go.jp/english/tariff/2019_4/index.htm
2) Required documentation
To import LED lighting fixtures, you will need to prepare the required documentation. This includes invoices, packing lists, certificates of origin, and customs declaration forms.
The invoice should contain the details of the transaction, such as the names and addresses of the buyer and seller, the description of the goods, and the value of the shipment.
The packing list should detail the contents of the shipment, including the quantities, weights, and dimensions of the packages.
The certificate of origin should indicate the country of origin of the goods, while the customs declaration form will state the details of the shipment and its intended use.
3) Other important considerations
In addition to import duties and required documentation, there are other important considerations when importing LED lighting fixtures. One of these is compliance with product safety standards. Depending on the product, there may be specific safety standards that must be met before the goods can be imported. Another consideration is the mode of transportation. It is important to choose a reliable freight forwarder who has experience in shipping LED lighting fixtures. This will ensure that the goods are transported safely and efficiently.
4) Importing Options
If dealing with customs and import regulations feels overwhelming, there are options available to importers. One of those options is to work with a customs broker. Customs brokers are licensed professionals who specialize in clearing goods through customs. They can handle every aspect of the import process, from preparing necessary documentation to paying the required fees. Another option is to participate in a free trade agreement (FTA). These agreements exist between countries to decrease or eliminate barriers to trade. By taking part in an FTA, importers can benefit from reduced or eliminated import duties and taxes.
IX. Shipping and Logistics
Shipping and logistics are essential components of importing LED lighting fixtures. These processes require careful planning, organization, and coordination to ensure that your goods arrive on time and in excellent condition. The success of your importation process relies on your ability to select the right supplier, choose between air freight and sea freight, and track your shipment's progress.
1) Coordinate shipping arrangements with your supplier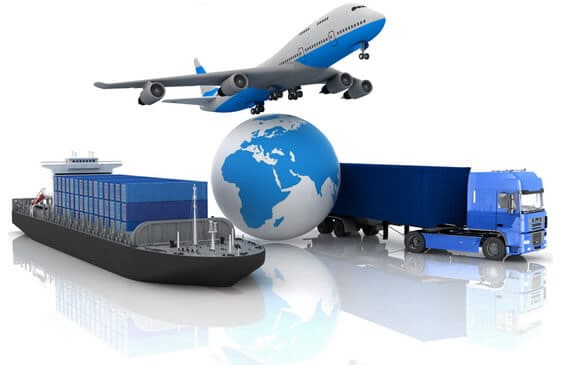 Before initiating the shipping process, it is essential to coordinate shipping arrangements with your chosen supplier. This step includes confirming product availability, selecting the right packaging, and deciding on a pick-up date and time. Effective communication with your supplier is vital to ensure that you have all the necessary information and documentation for the shipping process. Establishing a good working relationship with your supplier can also help prevent potential problems during transit.
2) Decide between air freight and sea freight
Choosing between air freight and sea freight can be challenging, but it depends on various factors, including your budget and timeline. Air freight is generally faster and more costly, while sea freight is slower but less expensive. Consider the nature of your products, the urgency of delivery, and the shipping costs to make an informed decision. Working with a reputable freight forwarder can also help you navigate these decisions and ensure that you get the best deal for your shipping needs.
3) Confirm shipping costs, delivery times, and shipping methods
Once you've decided on the shipping method, you need to confirm the shipping costs and delivery times with your freight forwarder. Your forwarder can provide you with a quote detailing the cost and transit time for your shipment. This information can help you plan ahead and make arrangements for the arrival of your goods. Be sure to ask about any additional charges, such as customs duties and taxes, that may apply to your shipment.
4) Track your shipment
Tracking your shipment is essential to stay informed about its progress and ensure timely delivery. Most freight forwarders provide an online tracking system that allows you to track your shipment in real-time. This system enables you to monitor your shipment's location, delivery status, and estimated delivery time. If there are any delays or issues with your shipment, you will be notified, allowing you to make alternative plans if necessary.
5) Ensure compliance with regulations
Compliance with regulations is critical in the importation process. Failure to comply with regulations can result in penalties, hold-ups at customs, and even the seizure of your goods. Some of the regulations you need to comply with include product safety, environmental, and health regulations. Working with a reputable freight forwarder can help you navigate these regulations and ensure that your goods are compliant with local laws and regulations.
X.Conclusion
In conclusion, importing LED lights from China is a highly advantageous choice for lighting contractors, brand distributors, and wholesalers. With competitive pricing, innovative designs, and energy-efficient products, you can provide attractive and eco-friendly lighting solutions to your clients. To ensure superior outcomes for your business, prioritize quality control and partner with top LED lighting suppliers.