Architectural Floodlight Supplier
CST Lighting's architectural floodlights provide a broad range of lighting solutions for outdoor facades, landscapes, and architectural structures. These floodlights are customizable with options for light colors, optics, and mechanical design, making them the perfect choice for illuminating buildings, bridges, monuments, towers, and other outdoor scenery. By utilizing high-quality light output in red, green, blue, and other colors, these versatile light fixtures can add eye-catching effects to the architecture of a building or other structure. These architectural floodlight fixtures are ideal for designers and architects who require extremely versatile sources and high reliability for outdoor installations.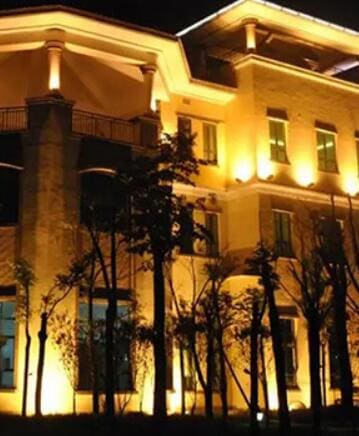 Featured Architectural Floodlight Fixtures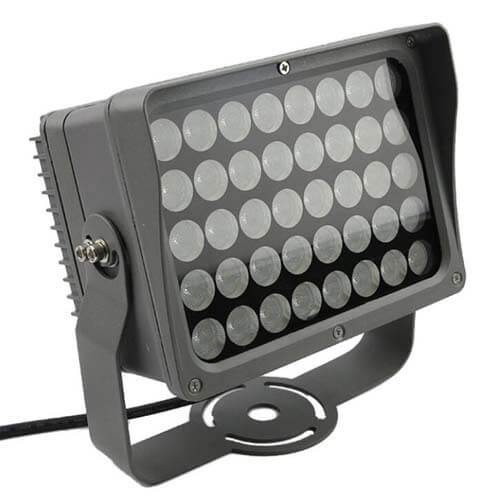 Square Architectural Floodlight
The square architectural floodlight is a versatile and high-quality lighting solution perfect for illuminating buildings, gardens, signs, monuments,etc. Its thickened high-quality aluminum body provides better and faster heat dissipation and strong corrosion resistance, while its thickened tempered glass ensures high hardness and light transmittance. The LED chip from Epistar/Bridgelux/Cree ensures high brightness and light efficiency, with low light decay and a long lifespan. The floodlight offers various beam angle choices and adjustable bracket that can be rotated 180 degrees for optimal positioning. With its constant current driver, high waterproofing, and energy-efficient design, this floodlight is a reliable and long-lasting lighting solution suitable for architectural use. 
Round Architectural Floodlight
These Round architectural floodlights are available in various sizes to suit different architectural structures, offer narrow,medium and wide angle options, which allow the lamps to be used for floodlighting, spotlighting, wall washing, and grazing.The lighting performance includes RGBW, RGB,  color changing and other light source combinations to meet diverse requirements. The lamp has a sturdy construction with a die-casting lamp body designed to be tough, simple, and resistant to harsh outdoor conditions such as salt spray, harsh chemicals, and extreme exposure to the outdoors. The product housing color can be customized according to specific requirements. 
LED Tree Architectural Floodlight
The tree architectural  floodlight is made of aluminum and tempered glass lampshade, providing even and targeted lighting. It supports customization of color temperature, beam angle, and light source to meet various needs.
Narrow Beam Architectural Floodlight
Narrow beam floodlights have a beam spread that ranges from 10 to 40 degrees. These lights are the perfect choice for spotlights because they can direct light on a very specific area. They feature a die-cast aluminum housing and a thermal heat-dissipation body for superior corrosion resistance. They offer a single cable entry and through-wiring upon request and come with an IP68 connector supplied with 0.2m of 3×1.0 sqmm outdoor cable. They are ideal for bringing attention to specific areas of a building while leaving other sections in the shadows. These exterior architectural lighting fixtures are an excellent choice.
Low Voltage Architecture Floodlight
02 architectural floodlight that features an optical design with high efficiency LEDs. It is offered with optional LED colors and various beam angles, resulting in powerful and attractive light output that can be used for spot, accent, or flood lighting solutions. And durable housing is designed to withstand a range of outdoor LED luminaire conditions.
Want To Know More Architectural Floodlighting?