landscape spotlight suppliers

CST Lighting provides affordable and high-quality outdoor landscape spotlight options for homes and businesses worldwide. Our wide range of landscape spotlights is designed to accentuate the beauty of landscapes, gardens, and architectural features. These lighting solutions are available in various styles, colors, and sizes to meet the unique needs and preferences of our customers. The spotlight can illuminate specific areas or objects with bright and focused beams of light. Whether you want to enhance the beauty of your yard, improve the safety of your walkway, or showcase your architectural design, our landscape spotlights can help you achieve your goals.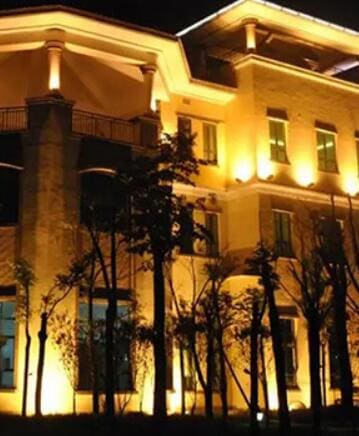 Featured Landscape Spotlighting

The COB Landscape Spotlight is available in various colors and beam angles, and has a power consumption of 10-30W. Its durable die-cast aluminum body and glass top lens are complemented by an optional body color coating. The lamp body is made of thickened 6063 aluminum material and features an efficient heat dissipation design for a longer service life. This engineering-quality projection lamp is perfect for outdoor settings such as courtyards, gardens, parks, rockeries, hotel backgrounds, squares, sidewalks, green belts, and plots.
Low Voltage Landscape Spotlight
Low-voltage landscape spotlight is a safe and straightforward option to install, even for those who are new to DIY projects. The low voltage significantly decreases the risk of electric shock, making this a safe and accessible project for most individuals. This low voltage spotlight is designed to be compact and offers a variety of light sources and beam angles to choose from. The die-cast aluminum housing and dark gray coating ensure anticorrosion, making it an ideal solution for outdoor commercial and landscape projects.
Narrow Beam Landscape Spotlight
This landscape spotlight is designed for precise highlighting, featuring a narrow beam that allows for accurate illumination. Its IP65 waterproof rating ensures durability in adverse weather conditions. Equipped with a thermoplastic reflector that resists high temperatures, it delivers uniform luminescence and good light transmission effects without deforming. Moreover, the aluminum body, which is both highly corrosion-resistant and powder-coated, can withstand harsh outdoor environments. This spotlight offers two easy installation options, including the base type and ground plug-in type, giving you versatile installation possibilities.
Colored Landscape Spotlight
This landscape spotlight boasts several notable features, including a thick, fashionable, full color and compact appearance. It features a high-density Die Cast Aluminum Lamp Body made of ADC 12 material, ensuring its durability and resilience over time. The whole structure waterproof design technology further enhances its weather-resistant capabilities, making it suitable for outdoor use. The light source utilizes 12mm toughened glass and an imported high-transmittance optical lens, resulting in high-quality illumination performance. The Anti-UV Outdoor Spraying Treatment protects the spotlight from environmental damage, while the lamp head angle is adjustable up to 360 degrees, allowing for versatile lighting arrangements.