High quality LED strip light supplier
CST provide high-end led flexible strip lights solutions for Architectural, Residential, and Commercial Applications. From simple to complex led light strips designs and from residential to architectural projects, our custom led strip lights team will assist you at each step in finding and specifying the best tape light items for your needs. We welcome projects with all kinds of requirements and application areas.
Want to learn more about us?
Most strips can be cut every few inches, meaning you can easily customize the strip to fit your space.
You aren't limited to lighting flat spaces. LED strips are flexible and can be
bent vertically up to 90 degrees.
IP65 or IP68 protection can be added
to make the strips water and dust resistant.
Most strips have a thickness of 2mm so they may be installed in tight spaces and can easily be hidden from view.
Select from a variety of single colors and color changing options.
The back of the strip is fitted with a strong 3M brand adhesive tape, allowing you to peel and stick lights to many different surfaces.
Our LED Strip can be dimmable and compatible with most home automation systems, wall and remote dimmers. You can complete control your LED Strips.
We are able to customize specialty led strips for your project to include custom
colors, lengths, CRI, width, voltage, brightness, and more.
Learn which types of led strip lights are suitable for you
SMD2835 series strip Lights are composed by 2835 leds.
Working Temperature: -4°F (-20°C) ~ 122°F (50°C)
Storage Temperature: -40°F (-40°C) ~ 176°F (80°C)
Light Color: Warm White, Daylight White,Cool White, Red, Green, Blue, Amber(optional).
Dimension: 5m/roll, every 3 PCS LED can be cut.
5050 series led strips are used when you need slight illumination for your project area and especially RGB color changing lights. Theoretically, comparing the same number of chips, SMD 5050 LEDs can offer a light output 3 times than 3528 light strips, and therefore the 5050 led flex strip lights are well suited for lighting up areas that may be subject to high levels of ambient light.
SMD3528 led strip is best led light strip because the dimension of the chip is 3.5mm * 2.8mm. These LED chips (one LED per chip) are bright but not as bright as the 5050 side by side. These lightsare great for TV backlighting, color splashing walls, accent   lighting for crown molding and pictures, under tables and cabinets, bars, etc.
SMD3014 series led tape light is Epistar chip 10-12LM /led,
2400-6500K available,CRI:75Ra/80Ra/90Ra. Double platen PCB.
Widely used in architectural lights for canopy, corridor, window, archway. Backlight or edge lighting for signage.
DIY lights for home decoration,decorative lights for holiday, event, show, exhibition,hotel and automobile,etc.
LED Strip Type: SMD 5730
LED Chip: Super bright Chip
Working Temperature: -4°F (-20°C) ~ 122°F (50°C)
Storage Temperature: -40°F (-40°C) ~ 176°F (80°C)
Light Color: Warm White, Daylight White,Cool White, Red, Green, Blue, Amber (optional).
Dimension: 5m/roll, every 3 PCS LED can be cut.
LED Strip Light Accessories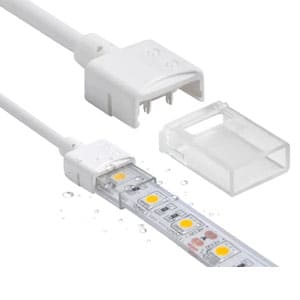 Waterproof LED Strip Connector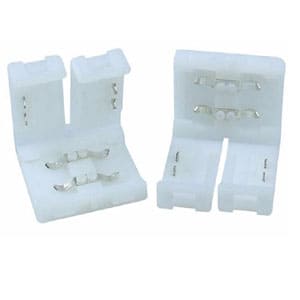 2pin single color connector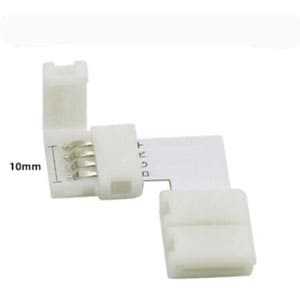 RGB LED Strip Connector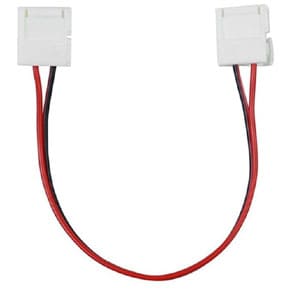 2pin dual end connector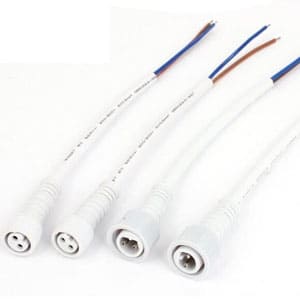 Waterproof LED Strip Connector
4pin male female connector
LED Strip male female DC Connector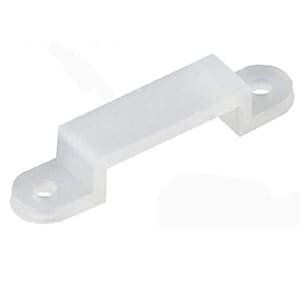 LED Strip Mounting Clips
Why Choose Our LED Strip Light
Customization
Our team can work with you to design and create any custom LED strip light solution that meets your specific needs.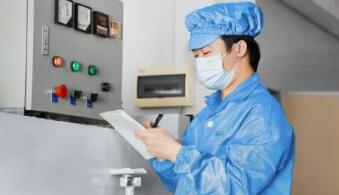 Quality
Premium quality LEDs providing high lumen outputs with 80+ and 90+ CRI. All product goes through multiple quality checks prior to shipping.
Speed
Customized orders ship in 3 to 7 working days. Package includes labeled products that match your original plans.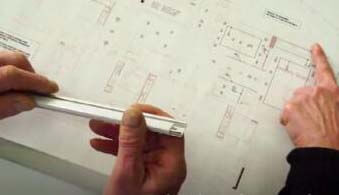 Service
Complimentary support for every project. We help turn your take-off drawings, plans, or sketches into customized LED solutions.
Multi Options for Customized Service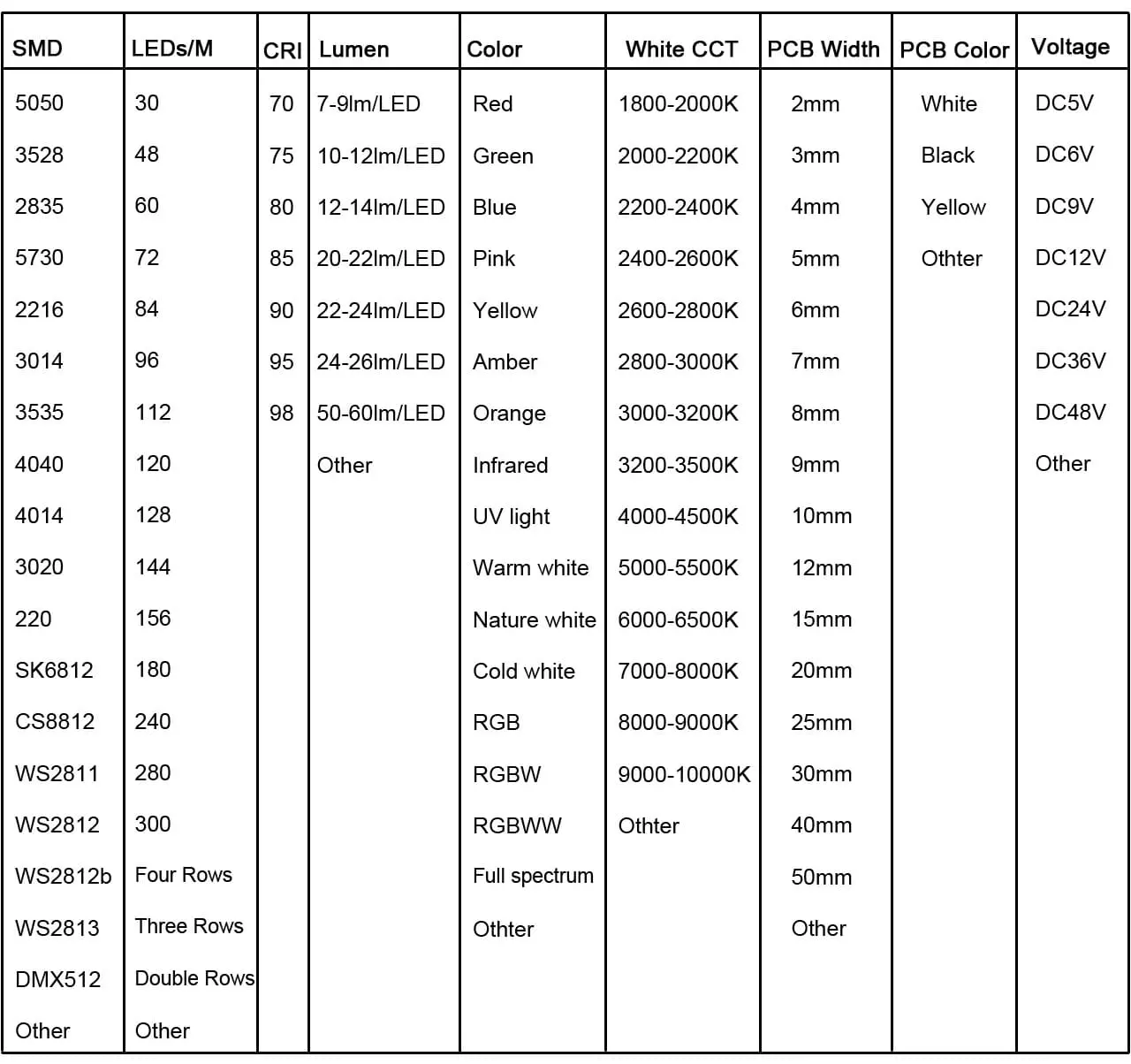 How We Control LED Strip Light Quality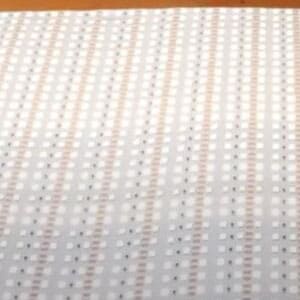 Raw Materials Inspection
Verify if led parameters, including model, appearance, light output, electrical characteristics, and color, meet the requirements specified in the customer's order.
Dehumidification
Prior to production, all LED chips undergo a 12-hour baking process at a constant temperature of 80 degrees Celsius to prevent flashing or failure of the chips in the finished product.
SMT Process
All LED light strip products utilize fully automated SMT machines imported from Japan to ensure consistent and proper chip arrangement.
Reflow Soldering
The reflow soldering process is conducted in a constant temperature environment to ensure uniform heating of the LED chips, without affecting their product characteristics.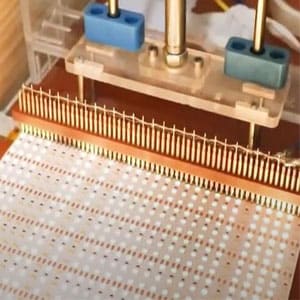 Initial Inspection
After reflow soldering, an LED chip test is performed on the LED light strips to identify any defects such as missing, misaligned, or poorly soldered chips. Any defects found are promptly repaired.
Inspection of Solder Joints
Engineering and technical person examine all solder joints of the LED light strips at a magnification of 1000x to detect any soldering defects such as cold solder joints. This prevents issues like dead LEDs during transportation and usage.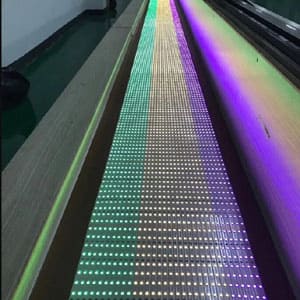 Aging Test
All products undergo an 8-hour aging test after assembly and cleaning, based on specific requirements. Any defects identified during the test are promptly addressed.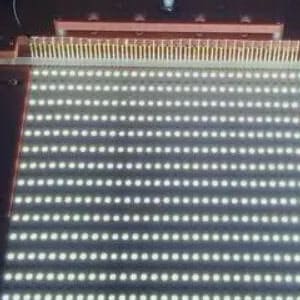 Low Current Testing
Testing is conducted to identify any potential quality issues such as leakage current, ensuring prevention of issues like dimming or dead LEDs shortly after usage and extending the lifespan of the LED light strips.
Color Consistency Check
LED light strips are tested for color consistency using white acrylic as a reference material to prevent variations in color appearance when used by customers.
Vibration Testing
Simulated vibrations are applied to the products to assess their resistance to external forces during customer usage. This step allows the identification of any issues before shipping and ensures prompt resolution.
Final Inspection
Before packaging is completed, the OQC team performs a comprehensive inspection of all LED light strip products to ensure adherence to quality standards.
Shipping Inspection
Before transportation, a final inspection is conducted to verify the number of packages, labels, and markings, ensuring compliance and readiness for shipment.
Custom LED Strip Light Process
After get a custom led strip light requirement from  client, our R&D department follows a specific process to ensure efficient and successful customization. 
Our R&D team evaluates the technical and functional aspects of the custom request. This includes assessing the structural and electronic solutions needed to meet the client's specifications, while considering factors such as functionality, cost, and pain points.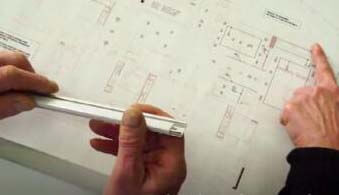 Once the initial assessment is complete, we conduct a feasibility study to determine the viability of the project. This involves evaluating the technical feasibility, optimizing the design, and estimating the development timeline. We provide the client with a feasibility plan, outlining the optimized design and development timeline.
After the feasibility study is approved, we proceed with developing a sample product. During this stage, our team designs the printed circuit board (PCB), considers heat dissipation factors, selects appropriate LED chips, and incorporates other necessary components. The sample is then subjected to continuous testing and modification.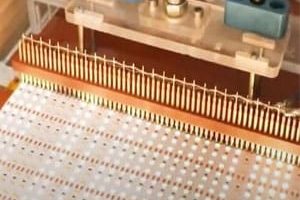 The sample undergoes rigorous testing to ensure it meets the client's requirements. Any necessary modifications or improvements are made until the sample fully aligns with the desired specifications.
Documentation and Preparation
Once the sample passes all tests and meets the required standards, we proceed with the preparation of relevant documents and files. This includes certification documentation, technical drawings, and specifications. These documents serve as the reference for mass production.
With the finalized sample and necessary documentation, we initiate the mass production phase. The production process follows established quality control measures and adheres to industry standards to ensure consistency and reliability in every unit produced.
Throughout the entire custom led strip light development process, we maintain close communication and collaboration with the client to ensure their requirements are met and any feedback or adjustments are addressed promptly. Our goal is to deliver high-quality, customized lighting solutions that align with the client's needs and expectations.
How to Install LED Strip Lights?
LED strip lights are a versatile and energy-efficient lighting solution that can be used for a variety of applications. Whether you want to add a touch of ambiance to your home or spice up your workspace, installing LED strip lights is a relatively simple process that can be completed in just a few steps.
Step 1: Plan Your Design
Before you start installing your LED strip lights, it's important to plan out your design. Consider where you want to install the lights, how long the strip needs to be, and what type of power source you'll need. You should also think about whether you want to use a single color or a multicolor strip.
Step 2: Prepare Your Surface
Once you've planned out your design, it's time to prepare your surface. Make sure the surface is clean and dry before you begin. If you're installing the strip on a curved surface, you may need to use a heat gun to help the strip conform to the surface.
Step 3: Attach the Strip
Next, attach the LED strip to the surface. Most LED strips come with an adhesive backing, so you can simply peel off the backing and stick the strip in place. If your surface is uneven or rough, you may need to use additional adhesive to ensure the strip stays in place.
Step 4: Connect the Power
Once the LED strip is in place, you'll need to connect it to a power source. Most LED strips come with a power adapter that you can plug into an outlet. Make sure you choose a power source that can handle the wattage of your LED strip.
 Step 5: Test Your Lights
Finally, test your lights to make sure they're working properly. If you're using a multicolor strip, make sure you cycle through each color to ensure they're all working.
By following these simple steps, you can easily install LED strip lights and add a beautiful and functional lighting design to your space.
How to Create More LED Light Strip Ideas?
LED light strips are a fantastic and highly adaptable lighting solution that can be utilized for a wide range of purposes. They are an excellent method for enhancing the atmosphere of any environment and are highly energy-efficient. And with a little creativity, you can create some truly unique lighting designs. Here are some tips on how to create more LED light strip ideas:
1. Experiment with Color
One of the great things about LED light strips is that they come in a wide range of colors. Experiment with different color combinations to create a lighting design that is both functional and aesthetically pleasing. You can also use color-changing LED strips to add a dynamic element to your design.
2. Play with Placement
The placement of your LED light strips can have a big impact on the overall look and feel of your design. Try placing the strips in unexpected locations, such as behind furniture or under cabinets, to create a unique and eye-catching effect.
3. Incorporate Movement
Adding movement to your LED light strip design can create a dynamic and engaging effect. You can use motion sensors to trigger the lights when someone enters the room, or you can create a light show that is synchronized to music.
4. Think Out of the Box
LED light strips are not just for lighting up a room. You can use them to create unique and functional designs, such as a backlit headboard or a light-up staircase. Use your imagination and think outside the box to create a custom lighting design that is truly one-of-a-kind.
By following these tips, you can create more LED light strip ideas and add a beautiful and functional lighting design to your space.
LED Strip Manufacturing Process
1. Solder Paste Printing
After preparing the PCB, the step is to apply solder paste to the PCB board. This is done using a process called solder paste stenciling. Solder paste, a mixture of solder alloy particles, is applied to specific locations on the PCB where the LED components will be mounted. This process ensures precise and consistent application of solder paste.
2. SMT LEDs and Resistors
Once the solder paste is applied, the PCB moves to the next stage, which involves placing the LED components onto the solder paste. This process is typically performed by SMT machine, the SMT machine follows a pre-programmed sequence to ensure precise component placement. This automation improves speed and accuracy, enhancing the overall quality of the LED light strip.
3. Reflow Soldering
After the components are placed, the PCB with the solder paste and components undergoes reflow soldering. The PCB is conveyed into a reflow oven, where it is subjected to controlled heating and cooling cycles. During reflow soldering, the temperature in the oven is raised to a level that melts the solder paste, forming a liquid state. This allows the solder to bond with the PCB and the components, creating secure electrical connections. Subsequently, the PCB is cooled down gradually, solidifying the solder and ensuring a reliable joint between the components and the PCB.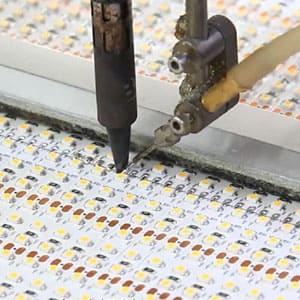 4. Welding
After reflow soldering, the LED light strips are typically produced as shorter segments, usually around 50 cm in length. To achieve the desired length, these segments are welded together by connecting one strip to another. Advanced machines, such as robotic welding arms, are often used to ensure precise and reliable welds. This process allows for customizable lengths of LED light strips.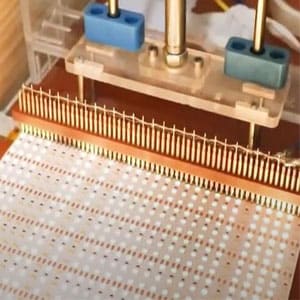 5. Testing and Aging
The welded LED light strips undergo testing to ensure their performance and quality. They are turned on and operated continuously for a specific period, such as 12 hours, to check for any issues or defects. This aging process helps identify any potential problems and ensures the LED light strips meet the required specifications. Additionally, some LED light strips may undergo waterproofing treatment at this stage. This involves applying a protective coating or encapsulation material to make the strips resistant to water and moisture, increasing their durability and lifespan.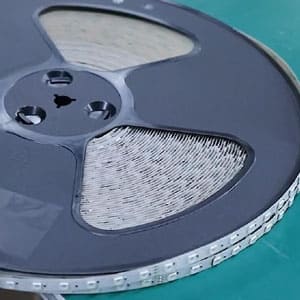 6. Adhesive Tape and Packaging
Once the LED strip lights pass the testing and aging phase, adhesive tape, often a high-quality 3M tape, is applied to the back of the strips. This tape allows for easy installation of the LED light strips on various surfaces. Finally, the LED light strips are packaged, typically in rolls of around 5 meters each, and prepared for shipping. Packaging materials may include anti-static and moisture-resistant bags or other customized packaging options to protect the LED light strips during transportation and storage.
FAQ About LED Strip Light