CST Lighting is a leading supplier and exporter of in-ground lights and other outdoor lighting products. We have a wide range of in-ground lights available in different materials, sizes, styles, and colors to suit any landscape design. These lights are installed flush with the ground, making them invisible during the day and providing a soft and subtle light at night. We use advanced technologies and high-quality materials to ensure the durability and performance of our in-ground lights, which can withstand harsh weather conditions and other outdoor elements. Whether you need in-ground lights for your garden, courtyard, pathway, or any other outdoor area, you can find the perfect solution from CST Lighting.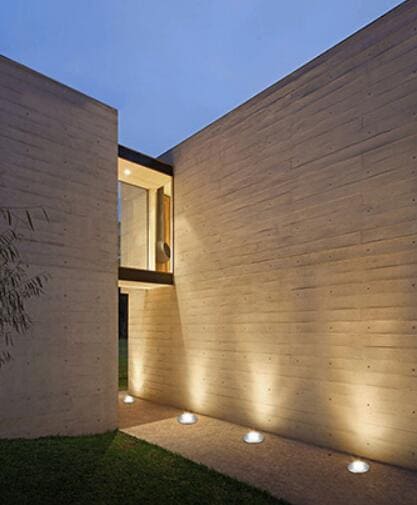 Featured Outdoor LED Inground Lighting Fixtures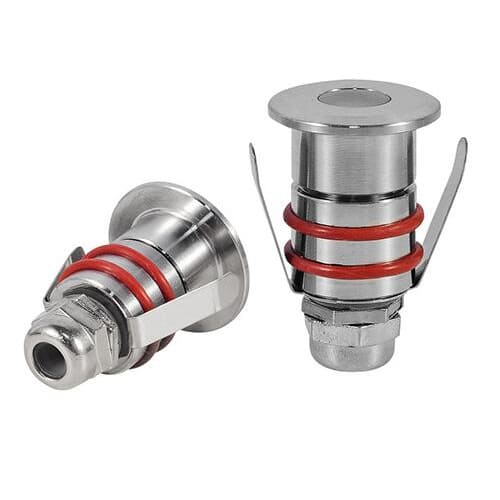 08 Series Mini LED Inground Light
The 08 series LED inground light is a compact, polished 304 stainless steel lighting option that can withstand corrosion and submersion up to several meters. Featuring high-brightness LED and available in 1 or 2 inch sizes with different face plates, this light is versatile enough to be used in various indoor and outdoor settings, such as wells, ponds, pools, decks, patios, ceilings, or walls. Installation is a breeze with the included antiskid strip and spring bracket. This In-ground lights can be powered by either low-voltage DC electricity or standard AC electricity, Low-voltage lights are often preferred for outdoor lighting due to their safety, energy efficiency, and ease of installation.
38 Series Recessed LED Inground Light
This inground light is a durable and high-brightness LED light that can withstand corrosion, deformation, and rust. It has a 304 stainless steel panel that is anodized and polished, and a tempered glass lampshade that is waterproof and explosion-proof. It has low energy consumption and emits a soft and uniform light. It is IP65 and IP68 waterproof, and can work well in different weather conditions. This underground light has a simple and elegant design that can be used in various places, such as flower beds, fences, and stone walls. It can provide key and safety lighting for your outdoor landscape.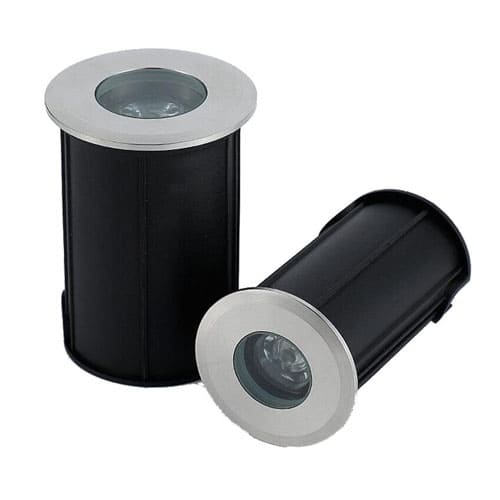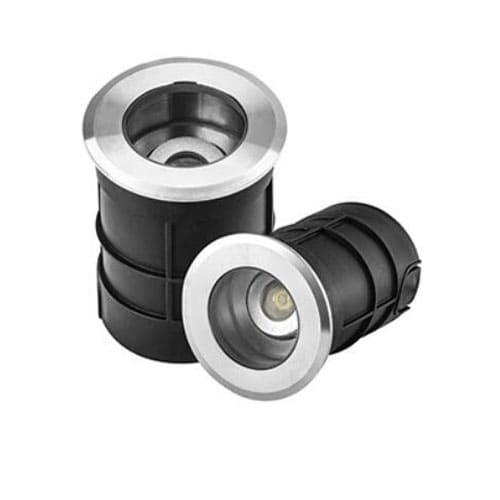 40 Series LED Buried Light
The 40 series LED inground light features a high-brightness LED light source with low energy consumption, minimal light decay, and soft, uniform lighting. Additionally, the tempered glass lampshade provides waterproof and explosion-proof protection with high hardness, effective light transmission, and resistance to breakage. Its simple design makes it suitable for different locations.
71 Series LED Inground Light
This LED buried light is a rugged and durable outdoor lighting that can brighten up your roads, stairs, porches, patios, corridors, and balconies. It has a stainless steel panel, a tempered glass lens, and an aluminum shell that can resist impact, corrosion, cracking, and rust. It also has a better heat dissipation than typical lights. It is waterproof IP68 and can withstand rain and lightning. It is energy saving and environmental friendly, as it does not emit gas, mercury, ultraviolet rays, or attract mosquitoes. It is easy to install, as it does not need a transformer and can work with AC85-265V voltage. You can simply connect the light wire to your light and enjoy the illumination.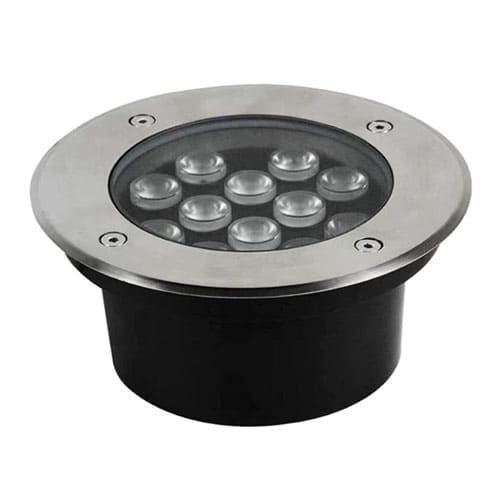 18 Series LED Polarized Buried Lamp
This well light is made of high-quality die-cast aluminum that doesn't rust or fade and high-temperature tempered glass that's resistant to impact, extending the lifespan of the lighting. The high-brightness LED lamp beads have low energy consumption, no flicker, and excellent heat dissipation performance, producing uniform and soft light emission with high lumens. With a waterproof seal design and pressure rubber gaskets, this inground light is perfect for illuminating outdoor landscape paths, decks, and more. And this light can be installed in any location with drilled holes.