Our LED fountain lights are designed to illuminate and add color to aquariums and garden ponds. Made of stainless steel and aluminum, these lights are durable and environmentally friendly, and have been designed to be safely submerged in water. The high lumen output LED chip and professional optical lens ensure uniform color and brightness, allowing for stunning lighting effects. These fountain lights can be controlled by DMX512 controllers and come in RGB multi-color, flowing, and chasing modes with 256 grades of brightness. If you're looking for reliable and high-quality LED lighting for your fountain or aquarium, CST Lighting is a great option.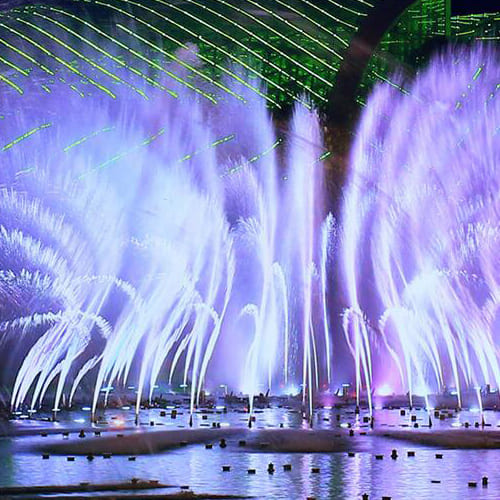 Featured Fountain Light Fixtures
09 Series Water Fountain Lights
The 09 series water fountain light is available in two different cut sizes: 180mm and 200mm. The DC12V or 24V low-voltage systems are shockless and safe for use around pets and children. The high-quality 304 stainless steel housing surface provides toughness, corrosion resistance, and high-temperature resistance, with high sealing and a favorable waterproof effect.
04 Series RGB LED Fountain Light
The 04 series RGB LED fountain light uses 304 SUS stainless steel to prevent rust, and 8mm tempered glass to provide strong pressure resistance. It comes with a professional HO5RN-F rubber cable that is 1 meter long, and has thickening double rubber ring to increase its waterproof level.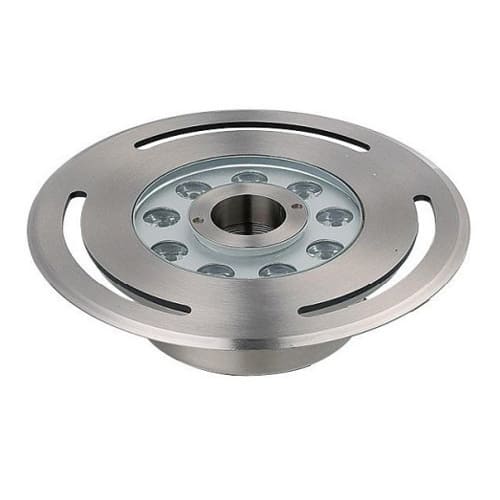 03 Series Center Hole Fountain Light
03 series fountain lights are designed for long-lasting and colorful lighting in various applications. They can emit warm white, cold white, neutral white, green, blue, red, and RGB colors. Each light is crafted with an optical lens and tempered front cover glass that has high light transmittance (>85%). These lights are dimmable and have an automatic color change feature, and can be controlled by DMX 512, DALI, or 1-10 V dimmer. The beam angle of this fountain light is 45/60/90 degrees, with a large concentrating area. These lights are ideal for aquariums, fountains, or ponds, and can illuminate the aquarium or enliven the garden pond to create an ideal atmosphere and beauty.